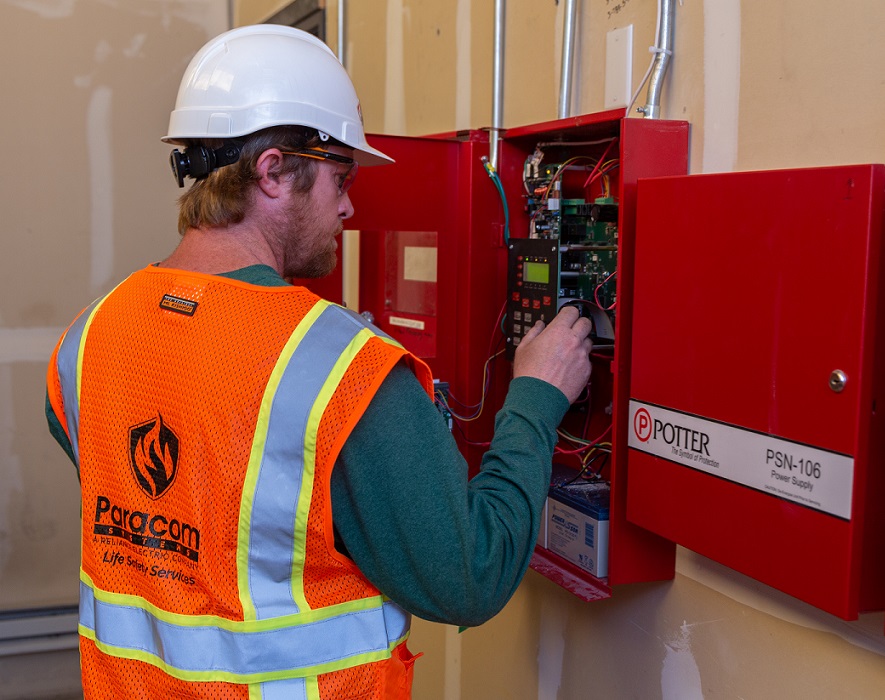 Fire & Security Protection
When it comes to fire and security protection for your business, it's crucial to work with a service provider you can trust. At Paracom, we take great pride in our expertise, follow-through and deep professional relationships with our clients. We'll always deliver exceptional service with timeliness and transparency, so you know that your people and assets are thoroughly protected. 
With many options available to you, why should you feel inclined to choose Paracom Systems for your building system needs? With over 100 years of experience, our team of system engineers, technicians, electricians, and project managers will do what it takes to keep your facility safe and secure.
Our company provides tech-forward solutions designed exclusively for your building.
Using equipment and materials from industry-leading brands, we provide customized systems and a streamlined experience, as well as onsite basic system training for your key team members. Additionally, we provide hosted and cloud-based management of your video and access control systems.
Customer service is our middle name.
We will always deliver a service experience that is second to none; our prompt, straightforward responses and friendly and helpful technician interactions combined with our vast expertise is precisely why our professional relationships are quite often long-lasting.
We are a one-stop-shop for all of your system inspection & repair needs.
With Paracom as your complete life safety solution provider, you don't have to worry about multiple on-site visits throughout the year. Our experts will inspect all your systems simultaneously and send the necessary compliance reports to your local municipality, avoiding disruptions to your business and ultimately saving you time and money.