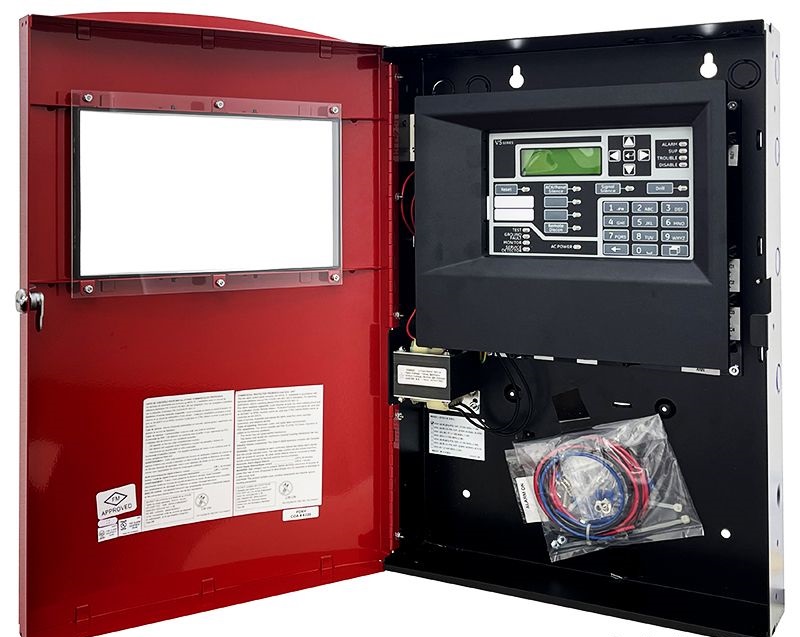 A fire can happen at any time; that's why having a monitored fire alarm system in your facility is crucial. Paracom's end-to-end fire alarm systems and services provide you with peace of mind, unrivaled service and attention to detail.
Our team of engineers and technicians will work closely with you to understand your facility's unique needs; this will guide us in developing the best solutions for you. We provide quality and expertise throughout every step of the process, including system design, installation, monitoring, inspecting and maintaining your fire alarm systems. Additionally, we guarantee that your Paracom-installed system will be compliant with local regulatory requirements while providing you with the features, functionality and value you seek.
We strive to be the partner you can trust and rely on, and we believe that our legacy of long-standing professional relationships with loyal customers, suppliers and trade partners represent our commitment to providing you with quality services for the long haul.
The Paracom team provides turnkey fire alarm and sprinkler systems, including design, permitting, coordination, installation, testing, and monitoring.
Our fire suppression specialists provide fire alarm tenant services for remodels and tenant buildouts on all types and brands of fire alarms/sprinkler systems.
Our NICET-qualified technicians that will perform professional inspection and testing of all types and brands of fire alarm systems and devices.
If you are experiencing problems with your fire alarm system or have an emergency situation, we are here 24/7 to serve any need you may have.
If you have any pending repairs or deficiencies, you are experiencing problems getting completed, give us a call and we will work with you to provide an immediate solution.
We are happy to provide you with onsite training and basic operating knowledge of your fire alarm system.
System Testing & Inspections
In order to ensure your facility's fire alarm system is fully operational, it must be regularly tested and maintained by a certified technician. Failure to have testing performed regularly can allow issues to go undetected, potentially hampering your fire alarm system's ability to perform its given functions. Additionally, making sure your safety systems and components are tested and inspected regularly can prevent expensive repairs down the road.
The National Fire Protection Association (NFPA) and most local fire departments require that fire alarm systems are regularly tested and inspected to ensure they are kept in working order. Furthermore, the NFPA publishes guidelines regarding the inspection of fire alarms, and failing to comply with them could incur heavy fines in addition to safety risk you are taking if you choose to forgo proper testing and inspections.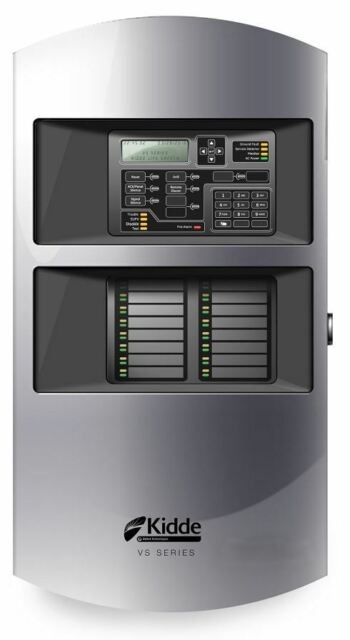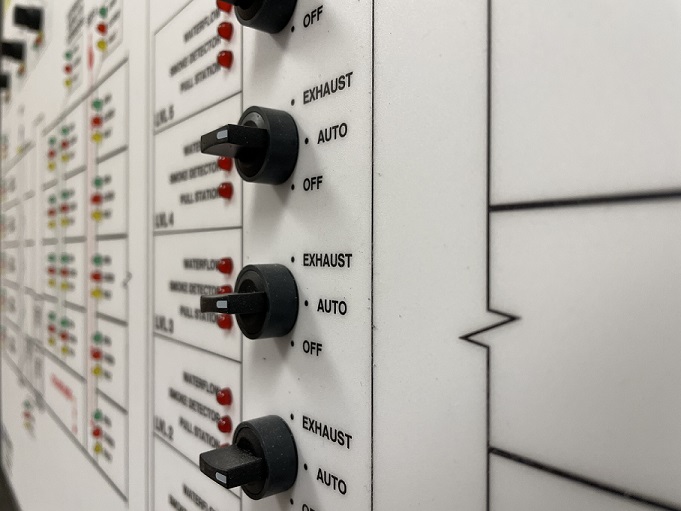 Common Fire System Inspection Guidelines
Control panels, power supplies, LEDs, fuses, and trouble signals must be inspected at least once a week.
Batteries must be visually inspected once a month.
Devices such as heat detectors, fire alarm boxes, and smoke detectors must be visually inspected on a semi-annual basis.
All components of a fire alarm system must be tested and inspected at least once per year to ensure they are fully operational.
Types of Tests & Inspections
Our certified technicians aim to ensure to both functionality and compliance with safety codes. We document everything, sent the necessary reports to your local municipal authority and maintain high professional standards at all times. Our testing and inspection capabilities include:
As a company that specializes in the design, installation and maintenance of life safety systems, we stay updated on all applicable safety codes to ensure your alarm systems are functional and compliant. Our certified technicians are also experienced performing repairs on life safety systems.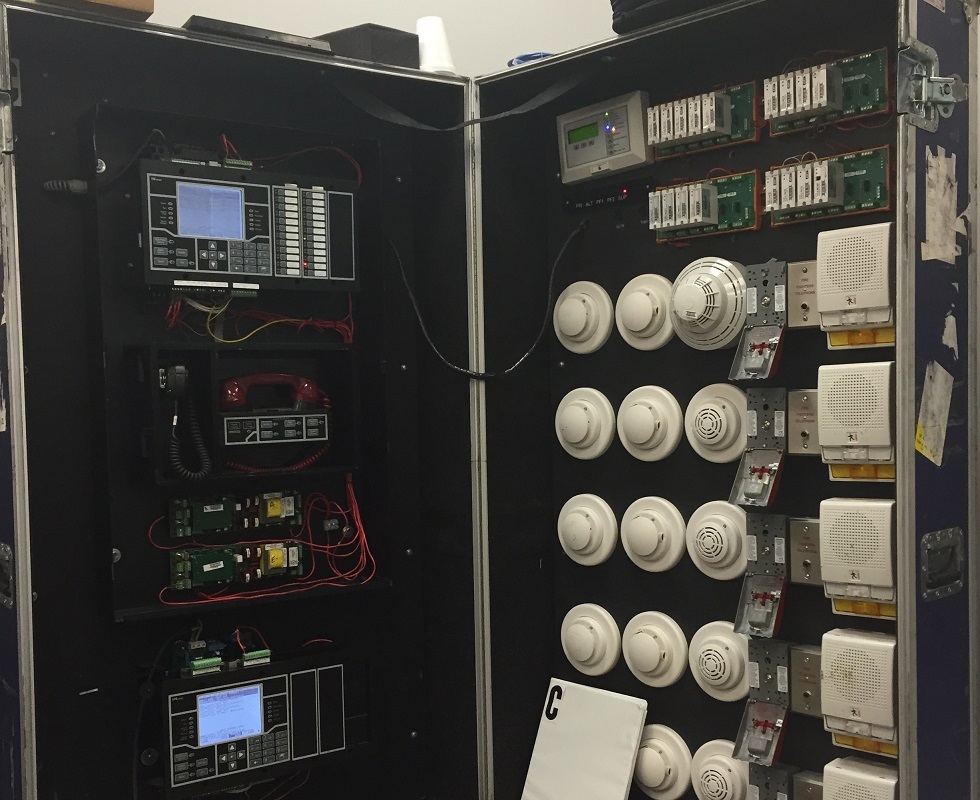 Your fire alarm system is crucial component of your efforts to protect your employees, customers and assets, and issues don't typically wait until regular business hours to pop up. That's why we're on call 24/7 to address your midnight alarm trip, malfunction or needed repairs to ensure your system is functioning optimally and your property is protected.
Repeated false alarms: Not only are false alarms disruptive to your business operations, but repeated false alarms could also signify a deeper issue within the system.
Annunciator panel malfunctions: If an annunciator panel is malfunctioning, responders cannot establish the location of a fire alarm when there's a valid emergency.
Control panels need reprogramming: There could be several reasons a panel needs reprogramming, but in our experience, this is often due to building layout changes that must be reflected in the system.
Power surge/lightning strike: Life safety systems are typically connected to external power, so they can be vulnerable to disturbances in the electrical current, which can cause damage to system components. 
Device compatibility problems: Incompatibility between system components can impede the system's ability to work properly and sometimes prevent it from functioning at all.
Damaged components: If any of the system's components become damaged, whether it's due to en electrical surge, vandalism, or accident, the damaged components should be fixed or replaced immediately in order for the system to perform its safety functions. 
System deficiency: Deficiencies such as dead batteries, dirty sensors or other code-related issues will be identified and corrected during our inspection.
Troubled or supervisory condition on the control panel: This often signals a problem with the system components that, if left unaddressed, could prevent your alarm from operating when there's an emergency.
You'll find our team of highly trained technicians are NICET-qualified to perform detailed inspection and testing of all types of fire sprinkler systems such as Wet Fire Safety Systems, Dry Fire Safety Systems, Pre-action Systems and Deluge Fire Suppression Systems.
Certified Repair Services:
Paracom Systems will send our professional service technicians to respond to your service call 24 hours a day, 7 days a week. We specialize in troubleshooting to ensure we're providing the solutions to make sure your fire alarm/sprinkler system is fully operational.
Special Hazard Fire Suppression
When it comes to providing fire protection for high value assets, mission critical areas, or areas that cannot have any downtime, we have a solution for you.
We offer consulting, design, installation, inspection, servicing, and repair of the following special hazard fire suppression systems: FM 200 fire suppression systems, NOVEC 1230 fire suppression systems, CO2 fire suppression systems and VESDA aspirating smoke detecction.