SURVEILLANCE, SECURITY & ACCESS CONTROL SYSTEMS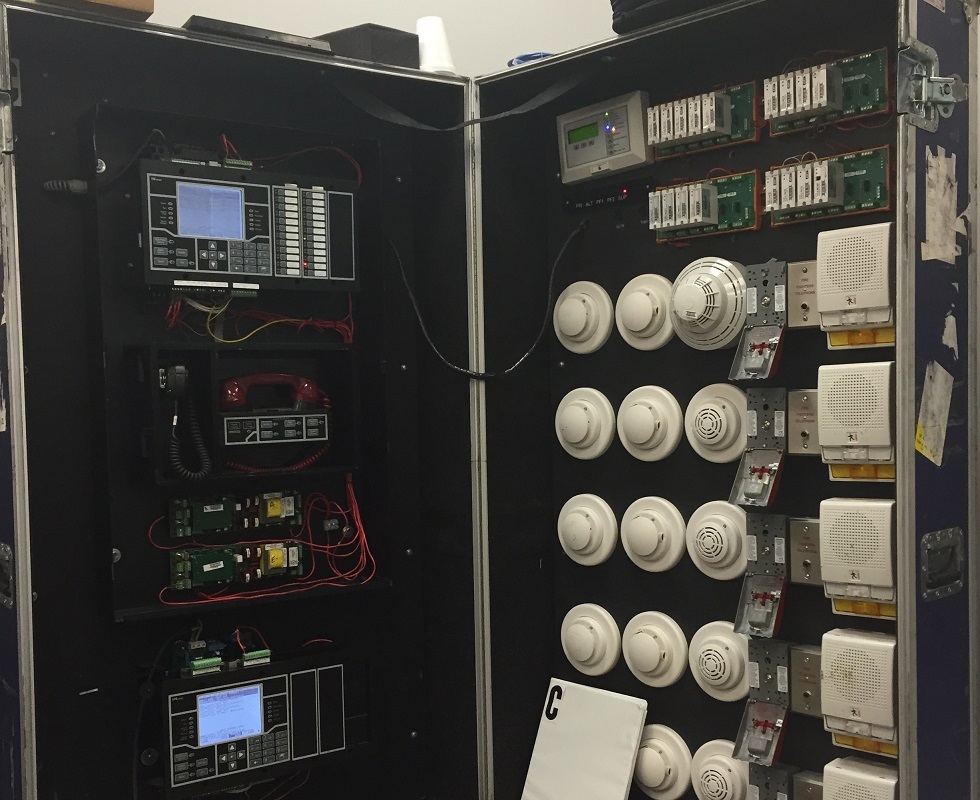 Low Voltage, Security Cameras & Access Control
We Are Your Security Ally
Nothing is more important to you than protecting the people and assets in your facilities. Paracom provides a full range of low voltage services, including security cameras, alarm systems and acccess control services to ensure your facility is secure and protected from unwanted intruders.
Paracom offers a full site of integrated security solutions, monitoring services and superior customer support for commercial buildings of all sizes. Our team will design, supply and professionally install your systems, perform comprehensive testing to ensure full functionality, and provide you with ongoing technical support. We are your 24/7 security ally.
Our Surveillance, Security & Access Control Services
Our certified technicians can outfit your facility with a surveillance system that covers both the exterior and interior of your property, as well as send real-time alerts when trespassers are detected.
Partnering with some of the most trusted brands in the nation, we provide a myriad of access control systems ranging from simple door key card readers to large-scale integrated enterprise systems. 
Intrusion and Burglary Detection
Regardless of your building's size or complexity, Paracom has a solution tailored to satisfy the requirements of your project. We specialize and are certified in the design procurement and installation of commercial security systems.
24/7 Central Station Monitoring
We offer our capability to remotely monitor any type of system, including wireless, cellular and traditional phone line monitoring to ensure the proper authorities are dispatched immediately in case of emergency, any time of the day or night.
Professional Security Camera Installation & Monitoring
After carefully assessing your business' unique security needs, Paracom's professional technicians will work closely with you to select, place and integrate your system's components, ensuring full compatibility, compliance and functionality to mitigate security risks to your facility. Additionally, we provide continuous monitoring of your surveillance systems, as well as onsite and cloud-base hosting solutions to archive your security footage for potential later reference. 
System Testing, Inspection, and Repair
Leveraging our 100+ years of combined experience, Paracom is here for you when it comes time for system maintenance or an unforeseen interruption in functionality Our certified repair techs arrive promptly in fully-stocked work vans to ensure we have whatever we need on hand to perform common repairs and keep your system in full working order.
Do you have a question for our technicians? Our support staff is standing by to help you with your system-related queries, and for after-hours emergencies, our emergency dispatchers are on call 24/7. You can reach them at (720) 805-0568 or [email protected] any time, day or night.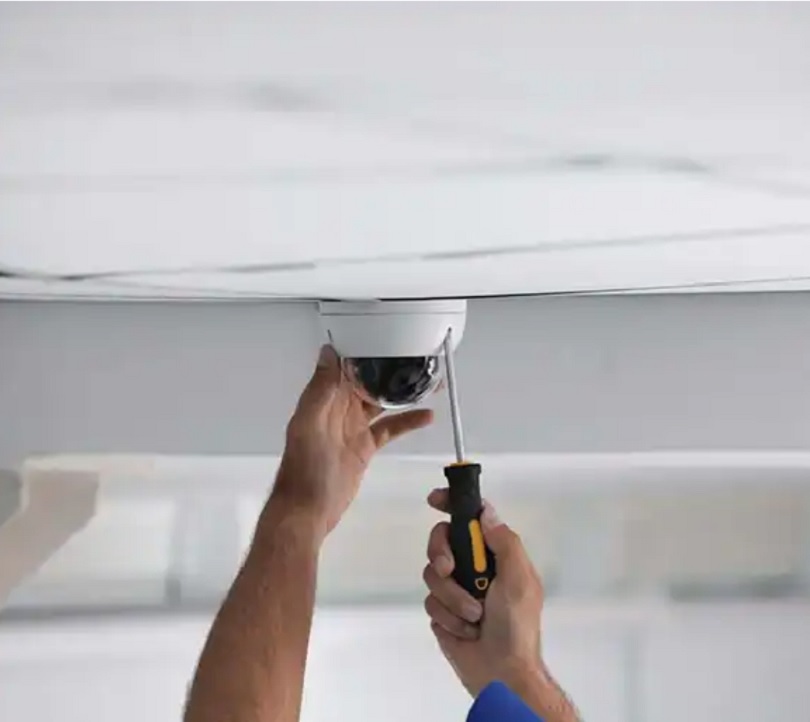 Common Reasons for Service Calls
Your surveillance system is critical to your efforts to keep your employees and assets safe and secure, and many issues don't happen during regular business hours. That's why Paracom is on call 24/7 to address your service needs as soon as they arise.
CCTV is not recording: If there's a problem with the recording component of the system, you will be able to view what the camera sees, but it won't record and store the footage. This is fairly common and is easily investigated and repaired by our service.
Remote monitoring is unavailable: Your cameras could be recording but not sending the data to your computer, phone or other mobile device. This is often an internet problem, but when it's a persistent problem it needs to be assessed by a professional.
Night vision is not working: It's far less than ideal to have surveillance camera that is supposed to record in the dark but fails to do so. In fact, it can be downright dangerous, so let us know right away and we'll get it working optimally ASAP.
Footage is blurry: This can indicate damage to the camera or its housing, or a number of other occurrences. If the cause is not readily apparent and easily corrected, it's time to get a service tech over to take a look, especially if only one or some of the cameras are producing blurry or grainy footage.
Footage cuts in and out: This could be due to signal interference, but if it persists or follows a pattern, call our service department to check it out. The last thing you need is for your cameras to cut out at a crucial moment.
Motion sensors not working: This means that the cameras will not switch on when someone is nearby and can prove to be a huge problem, so be sure to call us to request a service call right away.
Weather-related outages: If you've recently experienced heavy rain, strong wind or other severe weather, you should have your system inspected to make sure there are no damages to your indoor or outdoor camera components. 
For these issues and more, our high-qualified technicians are equipped and experienced to identify and remediate the full range of CCTV systems and components.
Preventative System Maintenance
The importance of routine maintenance to your surveillance system cannot be overstated. If you can't remember the last time your system was inspected by a professional technician, it's definitely time to schedule your service call.
Your surveillance system can only help protect you if it's actually functioning properly. Our system technicians will make sure your entire system is in optimal condition in the event of a security incident.
Your cameras might be working properly, but what good is footage through a dusty or cobwebby lens? During your scheduled inspection, we'll check every component of your security system to make sure camera lenses are clean and unobstructed.
Your cameras might be working properly, but what good is footage through a dusty or cobwebby lens? During your scheduled inspection, we'll check every component of your security system to make sure camera lenses are clean and unobstructed.
Speaking of insurance companies, if they're giving you discounts for having surveillance cameras on site, they expect you to keep them in good repair and have them regularly tested. Conversely, if your under-kept cameras fail during a break-in, you could face stiff rate increases from your insurer.
Software Remains Up to Date
If your surveillance system software is out of date, you may run into problems obtaining footage of a security incident. It's better to head off this problem before it's even becomes one.
Camera Layout Updated as Needed
If you've remodeled or just rearranged your place of business, you should be sure that your cameras are still covering the appropriate areas. We can make the adjustments as needed.
Access Control & Keyless Building Entry Solutions
Every business is different; that's why we provide a full range of systems and services to meet every unique need. Paracom is the Denver area's go-to service provider for keyless entry and other access control systems. Our system installation team provides customized entry options to ensure that your property is only open to those who belong at all times. Our experts will be happy to leverage our deep knowledge of the wide array of options to help you select the right systems for your place business. We also provide 24/7 monitoring, so you don't have to worry about intruders when you're away from your business.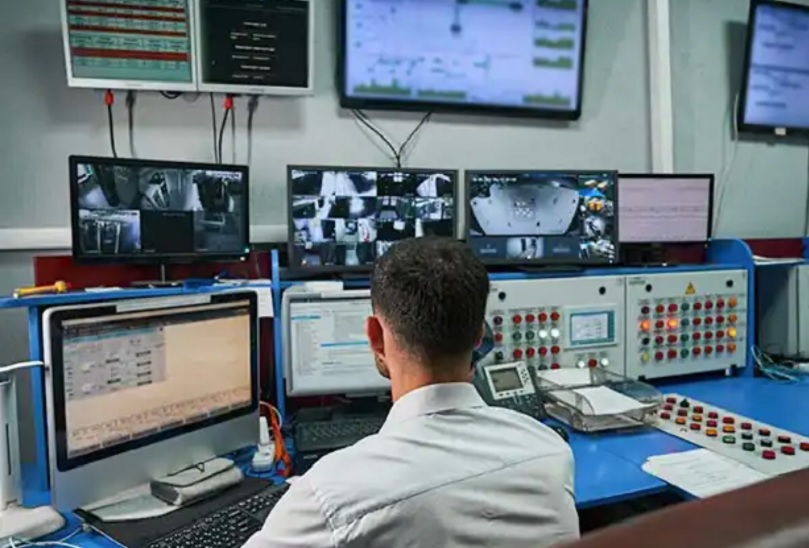 24/7 Central Station Monitoring
Paracom's three central station locations provide redundant reporting to ensure there are never any gaps in your surveillance coverage. Our three UL-listed, FM-approved monitoring centers, located throughout the US, are designed and staffed to provide industry-leading system monitoring. If a security incident takes place, authorities are immediately notified by our dispatchers, and we keep a detailed record of the incident for your records.